ACTUALLY, IT'S ALL ABOUT YOU
At Emuleh Consulting, we're on a mission to increase the visibility and impact of YOUR business. Whether your product or service is well established or still a blossoming dream, our business planning, training, guidance, mentorship and support will get you where you're going.
WHAT WE BELIEVE
Our philosophy is simple: Every business — regardless of size or stature – deserves a competitive edge without having to reinvent the wheel. Our consultants fill in the gaps that may stand between you and higher achievement.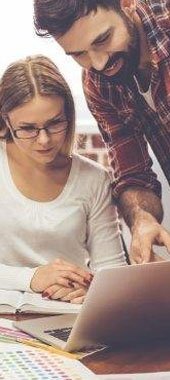 WHAT WE DO
Our consultants serve as a vital part of your business team. We help guide you through your company's startup and funding phases, developing business plans, lead generation, trainings and customer relationship management.
In short – whatever it takes to accelerate your progress along the pathway to profitability.
At Emuleh Consulting, we….
UNDERSTANDS MINORITY LEADERS
"Working with My Insightful Consultant has been the best experience I've had with a business consultancy. Most consultants don't understand how to communicate with minority leaders and CEOs. I confidently recommend My Insightful Consultant and Felix Eshesimua for high quality, professional work and understanding. If you work with them, you'll be in great, safe hands."
Bolaji Ola-Adams, Chairman,
BOAH International, LLC,
Seattle, WA and Lagos, Nigeria
AMBITION!
"Emuleh Consulting are experts in. sales, customer services, and management training. You will see for yourself when you. Work with. The management team they also have office in the United States and other Africa countries".
Barr Oyebuchi
Real Estate manager